Akron IT Services: Identifying Cyber Security Threats
At OBM, we not only build and maintain reliable IT infrastructures for our clients, we ensure they are protected from malware and other cyber security threats.
Behind the scenes, our cloud-based synchronized security platform, along with our network monitoring and disaster recovery capabilities, guard and protect our clients' networks 24 hours a day. Our Akron IT services are robust and redundant, and they're among the best in the world at identifying cyber security threats and stopping them before they can do damage.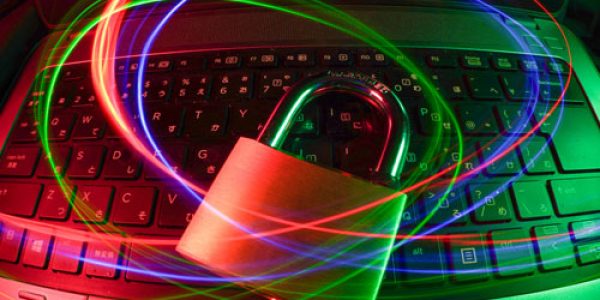 The threats to your network are numerous and real. A single security breach can touch your firewall, browser, servers and all of your data – crippling your business. The good news is, while attacks have become increasingly more coordinated, our world-class cyber security services will protect you. Aft OBM, we can discover, isolate, analyze and respond to threats automatically. Our cyber security platform will:
Restrict Wi-Fi for suspicious mobile devices
Isolate viruses and block their movement
Identify every app on your network
Revoke encryptions when threats are detected
Scan your entire network if an email account becomes infected
Day and night, we can monitor your entire network to keep your systems up and running – resolving issues before you even notice them. From your servers to your active directory, hardware and software, we continuously look for potential interruptions and threats in real time – helping you minimize, or completely avoid, unplanned system outages. We'll also continuously optimize your network using constantly-evolving best practices.
Data keeps your business running. Our business continuity plans ensure that your critical data is protected, backed up and available at all times. Depending our your needs, we offer a standard backup solution and a full backup disaster recovery plan. Customized programs are also available. The full backup plan includes:
Hardware for local storage, instant virtualization and restore
Cloud storage and instant virtualization
Backup verification
Full environment testing and verification each quarter
Full-restore following ransomware detection
Five-year hardware warranty
To speak with an expert about our Akron IT services, and to learn more about how our cloud-based security platform never sleeps when it comes to identifying cyber security threats, give us a call at (234) 900-5001.
Get in Touch With Us Today
Our team is always ready to work with exciting and ambitious clients in Cleveland, Ohio. If you're ready to start your partnership with us, get in touch.