Cloud Computing – Toledo Ohio
Scale as Needed While Controlling Labor Costs
Get the Right Cloud Computing Services for Your Toledo, Ohio Business
OBM Cloud Computing Management and IT Services Helps You Focus on Other Business Priorities
For a Toledo area business like yours, OBM can help you manage your cloud computing services so you can do business from anywhere with Internet access. You will have the agility and mobility to manage and enhance your productivity at the speed you need. Improved productivity means a better bottom line.
Recent history has demonstrated the importance of being prepared to work from anywhere – your office, your home, your car, a coffee shop and more. This mobility is made possible through advanced cloud computing technologies. OBM identifies the ideal cloud computing capabilities and offers smart management of these resources.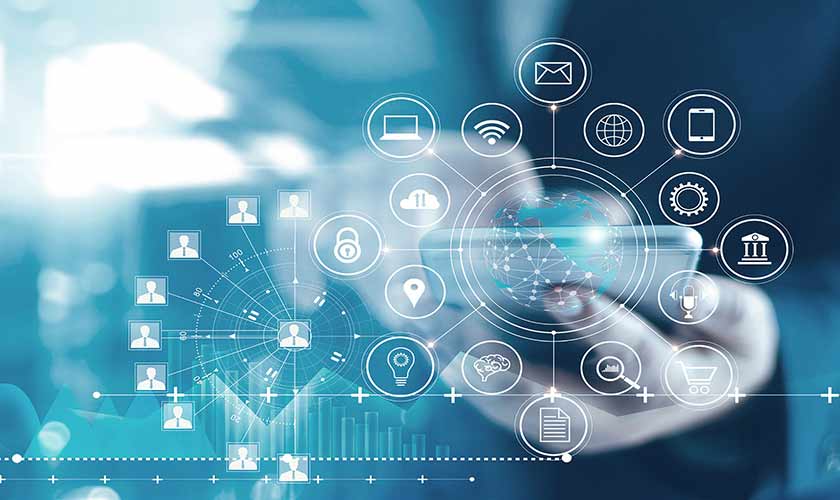 To be clear, the "cloud" refers to software and services that operate from the Internet, not the physical device you're using. The benefit is the ability to access your data – and often your software – on any device with an Internet connection. You can arrive at home, have dinner then retire to the office and add to your spreadsheet at work. Your assistant can finish a proposal at home and access the document from the office computer the next day. You can even collaborate on the same file at the same time as a customer.
While the cloud is ubiquitous in today's business environment, cloud services can be confusing and time-consuming to manage. That's why you need OBM. We know the technologies and can simplify your application of them. Whether you're accessing your information remotely or onsite, we monitor and manage your cloud environment for maximum accessibility and efficiency.
Through hosted cloud services, we keep you current at all times. You can add or subtract services to meet your business needs while building efficiencies into your systems. That results in cost-savings for your company. Cloud services are key to disaster recovery and business continuity. A crash isn't so formidable when your data is hosted in the cloud and not just the device that you're using. With OBM's help, we use the cloud to restore your business to optimum operation in shorter times than ever before.
Third-party cloud computing services offer an affordable, simple, and flexible infrastructure for businesses without the need for additional IT staff, security software, or even hardware in many cases.
Our cloud computing services offer:

The good news is that you can look forward to getting the best service when OBM is involved. Make the move and trust OBM with IT needs throughout critical areas of your business. We ensure that Toledo-Ohio companies like yours start off with a tailor-made and cost-effective plan created by our consultants.
We get into the details – you don't need to worry about them day after day. For example, we'll keep tabs on IT efficiencies and look after your secure network so that it's in line with the latest compliance standards.
Learn more about our other IT services for Toledo, Ohio companies like yours, including:
Get in Touch With Us Today
ur team is always ready to work with exciting and ambitious clients in Toledo, Ohio. If you're ready to start your partnership with us, get in touch.