Copier Companies in Cleveland Ohio
If you're looking for copier companies in Cleveland, look no further than OBM. Our full line of Sharp multifunction printers and copiers will help you streamline your document workflow like never before. 
 
While other copier companies offer color document systems, our Sharp multifunction printers ensure you'll get the ideal solution to meet the specific needs of your office. All of our Sharp document systems go far beyond the typical all-in-one copier, printer, fax machine and scanner. These machines not only produce exceptional image quality, but they're also extremely easy to operate and maintain.   
The Sharp MX-3051 color document system uses the latest technology available to deliver unmatched performance and reliability in today's busy workplace. With this multifunction printer, you can be confident that your jobs will look great. This powerful document system offers cutting-edge security features to help protect your data and personal information. It's feature-rich, highly popular and a strong value for tighter budgets.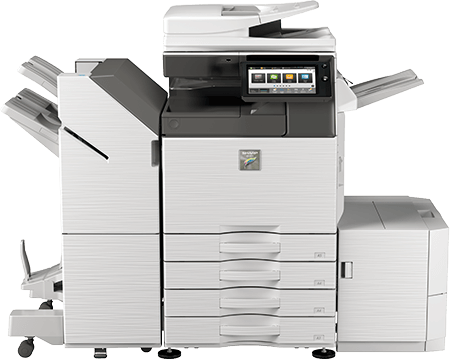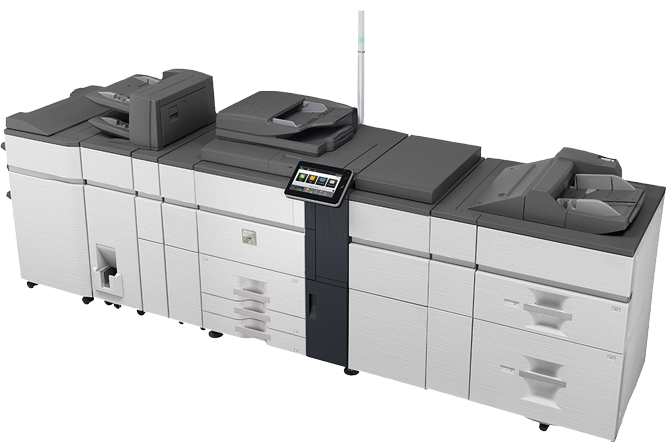 Sharp MX-6580N and MX-7580N
The Sharp MX-6580N and MX-7580N high-speed color document systems combine proven reliability with intuitive operation in a modular design. Inspired by the latest application and imaging technologies, these new models offer a rugged design and a user-friendly experience, helping to streamline document workflow and enhance productivity in your office. With these systems, you'll be able to produce vibrantly colored documents in-house with repeatable, high-quality results.    
Sharp MX-7081 and MX-8081
The Sharp MX-7081 and MX-8081 high-tech color document systems are feature-rich and deliver outstanding performance. Designed for high-volume environments, central reprographics departments and copy rooms, these new document systems are complemented by the robust paper handling and productive output capabilities once found only in commercial print facilities. Similar to other Sharp models, these color document systems come with security features to help keep your data and personal information safe.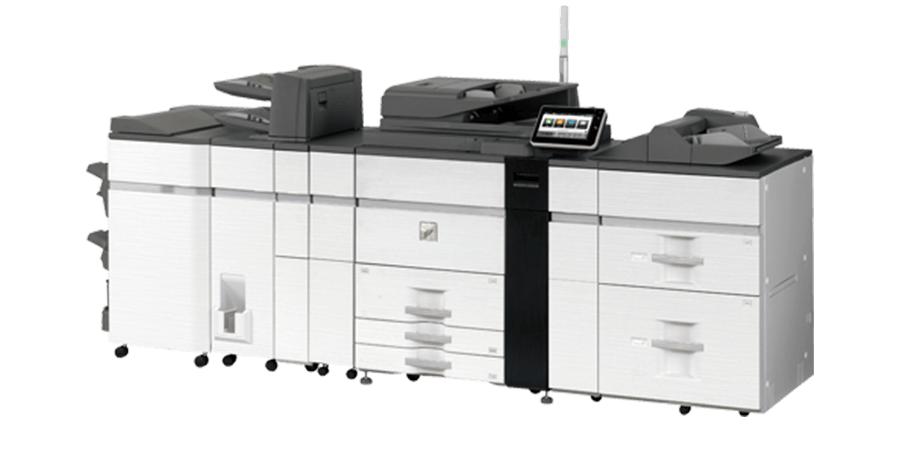 The Sharp MX-M905 high-speed monochrome system offers advanced technology that will make your document workflow significantly more efficient.  From walk-up office environments to corporate workgroups and in-house copy centers, the MX-M905 is a world-class multifunctional printing solution for any business. 
Among the numerous copier companies in Cleveland, OBM stands out from the competition. Our full line of Sharp color document systems will give you a seamless experience across all of your devices, including cloud-based services. Contact us to learn more.  We're excited to hear from you.