Premier Dealer – Laptop and Desktop Computers (Cleveland to Akron, Ohio)
Dynabook Laptops (Ohio and Erie, PA)
Laptops That Enhance Success – Everyday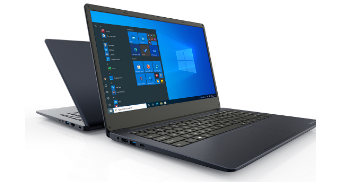 Style, Productivity & Value
Striking the ideal balance of performance and portability, the budget-friendly Dynabook Satellite™ Pro delivers. With a focus on mobility and featuring a thin bezel display, powerful Intel® Core™ processor, responsive solid-state drive and a versatile USB Type-C™ port, the Satellite Pro is the right size for any mobile computing task.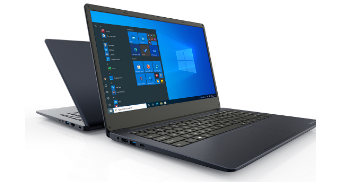 Full Featured Workhorse
 Offering performance, speed and style, the Tecra is perfect for making any place a productive workspace. It boasts a durable chassis that is both thin and lightweight. And because it is backed by Dynabook's proven durability and reliability, the Tecra is the right laptop to work anywhere.
Elite Performance, Ultralight Portability
 The Portégé rings in a new era of premium business computing, with greater performance, security and a skillfully crafted, aluminum chassis that is stylish and durable. Configurable with powerful and efficient hybrid-architecture, this laptop has incredible speed, while the hardware and software security features create a safe and productive workspace anywhere.
Dynabook Laptops Deliver The Reliability You Expect
Industry-leading warranty to keep you moving
Rigorous testing to ensure durability
Customizationfor the functionality that you need
More solutions for every business
Remote Workforce

Empower your workforce with our work-from-home technology bundle to get employees up and running, quickly and easily!  Our solutions include Dynabook laptops, complete cybersecurity protection, Microsoft 365 licensing and expert help desk services.
Managed IT Services

We offer a complete assessment of the existing technology infrastructure to determine the need for any upgrades to existing hardware and software solutions to accommodate fluctuating workloads, and optimized network performance.
You'll be glad you chose OBM…
We Guarantee It!
Ready to See What Canon Can Do for Your Office?
Contact Us for a Free Consultation
A Few Minutes Could Make a Huge Impact