Pro Audio / Video Solutions
Premier Dealer – Conference and Audio Video Solutions (Cleveland to Akron, Ohio)
Pro Audio / Video Solutions (Ohio and Erie, PA)
Enhance The Way You Deliver Your Message
Professional displays offer enhanced glass screens designed, are built with higher quality components, and engineered with advanced cooling features which allow for longer use as well as support for a wide range of applications including digital signage, education, collaboration, and entertainment.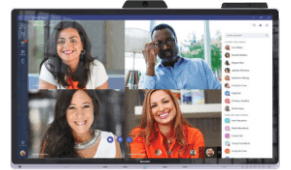 The Windows collaboration display from Sharp is a next generation 4K Ultra HD interactive display that enables better space utilization and more productive collaboration in boardrooms, training rooms, and almost anywhere else.
The AQUOS BOARD® interactive display is a perfect solution for those in search of a large format display that brings interactivity to any room. Unleash the interactivity of your devices with easy setup and no need to install drivers.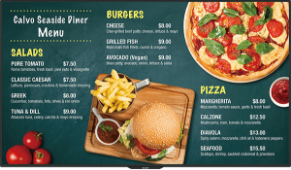 Take your message to the next level with the AQUOS® Commercial display. Convey your message with the true-to-life precision of 4K Ultra-HD resolution and a variety of business-friendly features packed into slender frame.
Commercial displays are specially engineered for business applications and are offered in a wide range of sizes and varying capabilities. From high-impact displays for digital signage, to state-of-the-art ultra-narrow bezel video walls, commercial displays help you communicate, collaborate and disseminate information brilliantly.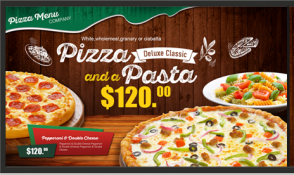 Launch a design in minutes using a drag-and-drop template, create customized projects, and make instant updates any time through our web-based  portal, or access total editorial control though the desktop application.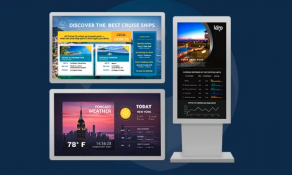 From digital directories to event boards to digital menus, our template-ready solution communicates your company's voice to visitors, donors, customers, patients, students, and employees.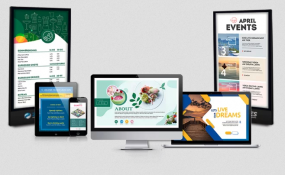 Our interactive wayfinding and augmented reality solutions make navigation easy and accessible to any organization – with easy to use software that lets you instantly update floorplans and building layouts.
Focus your team's attention by sharing important and relevant information on award-winning professional displays, no matter where your people are located. It's the ideal solution for today's visual world.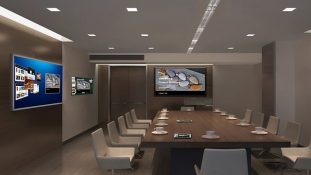 The modern office needs to be agile and efficient. Meeting room solutions from Sharp create stimulating, collaborative and productive environments for your employees to work in.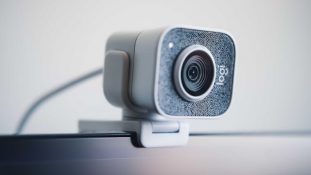 Make the most of video calls from wherever work happens with bundles that are designed to match work styles for any type of user, including High-performance cameras to compensate for lighting and Premium audio  to eliminate distractions.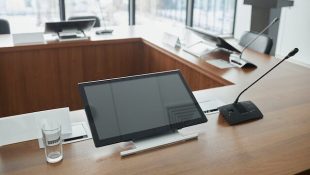 From simple camera options, to large multi-site video conferencing suites, our solutions can facilitate a wide range of environments where flexible solutions elevate your conference room AV to the next level.
We have the solutions you need
More solutions for every business
Pro Audio / Video & Displays

AQUOS BOARD interactive display systems, can be wall-mounted or rolled-in on a cart anywhere they are needed, enabling more effective collaboration and real-time decision making.  Pair any AQUOS BOARD interactive display with our conferencing solutions and you instantly have a high-tech digital conferencing system.
Managed IT Services

We offer a complete assessment of the existing technology infrastructure to determine the need for any upgrades to existing hardware and software solutions to accommodate fluctuating workloads, and optimized network performance.
You'll be glad you chose OBM…
We Guarantee It!
Ready to See What Canon Can Do for Your Office?
Contact Us for a Free Consultation
A Few Minutes Could Make a Huge Impact