Premier Dealer – Multi-Function Printer Service (Cleveland to Akron, Ohio)
Managed Print Services (Ohio and Erie, PA)
Worry-Free Supplies For Every Device
At Ohio Business Machines we offer customizable programs to optimize and manage a company's document output. Using a software collection agent to accurately measure volume and usage patterns by device and in the overall print fleet reducing your operating costs. Knowing who is using the equipment and how often helps you understand workflow and how resources can be best deployed for efficiency benefits. Let OBM take care of your office supplies, so you can take care of your business.
Business Owners
You're probably spending too much money on printing and your IT team wastes too much time on print-related issues. Sharp can help put an end to that. Our Managed Print Services allow you to focus on your core business rather than managing printing assets. We customize a plan to meet your goals, and our team manages and optimizes your fleet of printing devices to increase efficiency. We begin with a print assessment to get the full picture of your current print environment.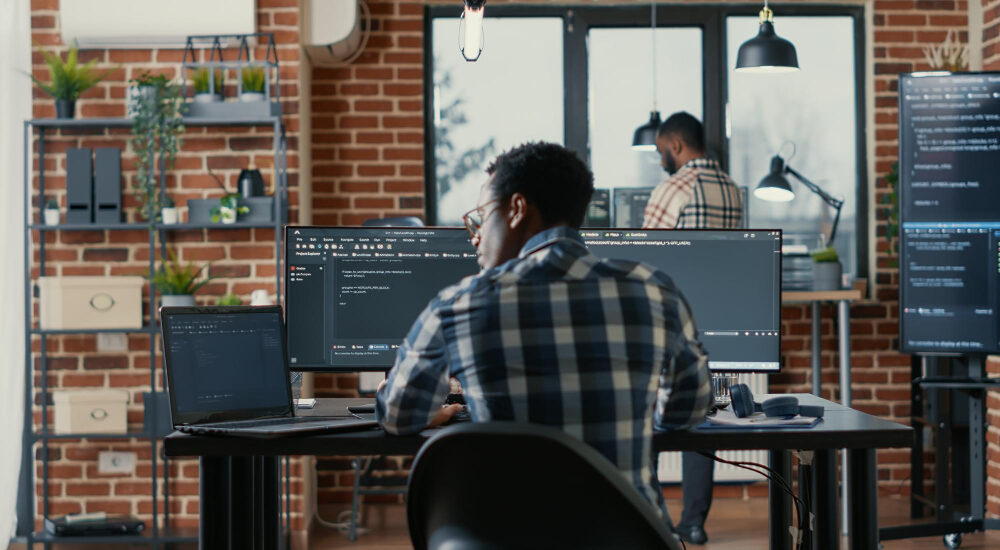 IT Departments
I'm sure you are being tasked to do a ton of important things for the business. I also bet that you spend far too much time managing the print environment than you want. We can help you. Managed Print Services allow you to stay focused on critical technology goals while we manage and optimize your print infrastructure.
Awared-Winning Support For All The Tech You Own
One Vendor For All Your Needs
Guaranteed Quality Supplies
Expert Service, Everytime
More solutions for every business
Remote Workforce

Empower your workforce with our work-from-home technology bundle to get employees up and running, quickly and easily!  Our solutions include Dynabook laptops, complete cybersecurity protection, Microsoft 365 licensing and expert help desk services.
Print and Copy Solutions

Sharp copiers and printers are designed to help increase workflow efficiency and provide exceptional image quality. Known for being easier to operate, control, manage and maintain, these devices can take your business to the next level of productivity and performance.
You'll be glad you chose OBM…
We Guarantee It!
Ready to See What Canon Can Do for Your Office?
Contact Us for a Free Consultation
A Few Minutes Could Make a Huge Impact